The Red Bank Corridor (Segment I) project area extends approximately between US 50 (Columbia Parkway) in Fairfax and the I-71 ramp in Madisonville.  Its primary road, the Red Bank Expressway, is one of the only north-south thoroughfares east of I-71, and the local roadway network supports multiple areas that are experiencing a resurgence of development and growth.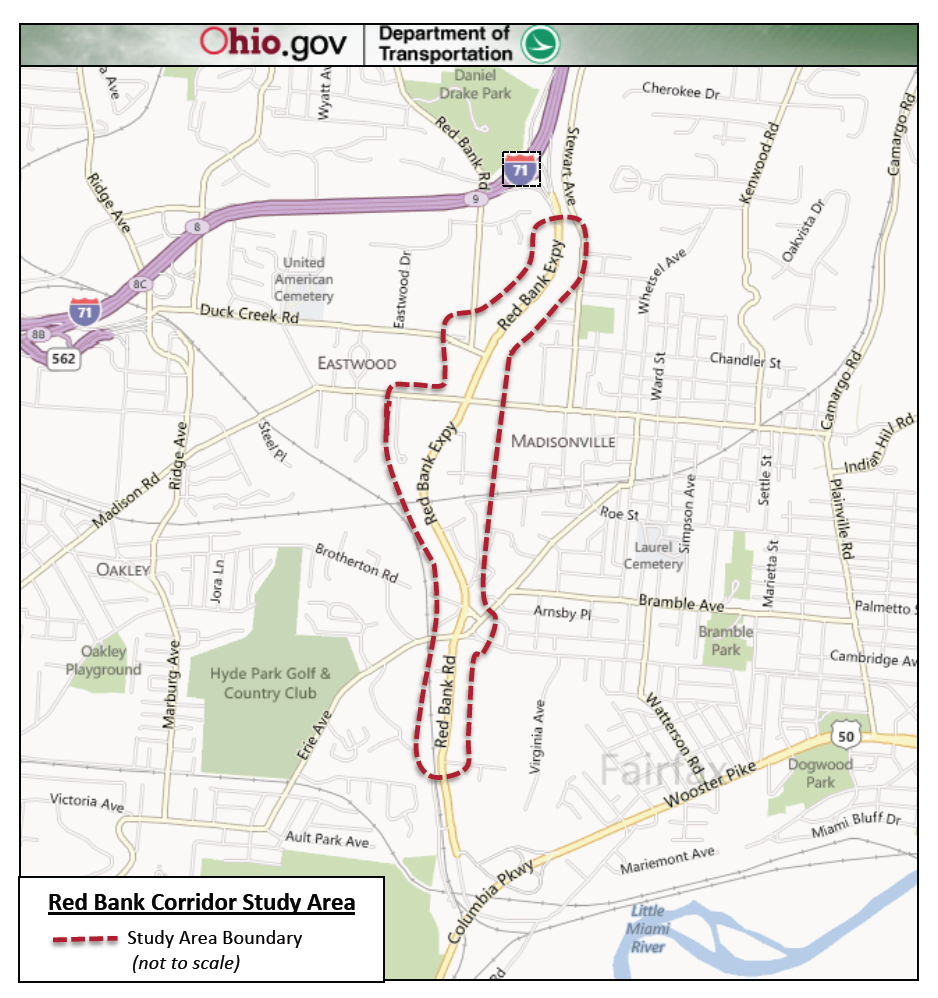 The goal of the Red Bank Corridor (Segment I) project is to create a balance of mobility and access through the area to better serve local communities, businesses and neighborhoods while at the same time, improve travel along this important community connector.
PROJECT ELEMENTS
The Red Bank Corridor (Segment I) project will balance mobility and access needs by:
Reducing existing congestion and delays along Red Bank Expressway, particularly at major intersections with Madison, Duck Creek and Brotherton roads
Improving accessibility, safety and flow of traffic
Re-establishing and enhancing local roadway network connections to address local transportation needs and provide additional opportunities for congestion management
Providing accommodations for bicyclists and pedestrians
PROJECT STATUS
In January 2014, ODOT released recommendations for transportation improvements for the Red Bank Corridor, which are outlined in the Red Bank Corridor (Segment I) Preferred Alternative Implementation Plan. The Plan was developed in close coordination with local community, business and school representatives, interest groups and other area stakeholders. More information is provided on the Red Bank Corridor (Segment I) Project Status page.